Gral Medical was founded in 2007 with an environment at the entrance of Tirana, and is considerate to be one of the largest companies in Albania, for the import and trade of medical equipment in the field of Orthopedics and Physiotherapy.
Gral Medical owns a network of stores spread throughout the country and cooperates with the National Pharmaceutical network. We currently cover more than 65% of the needs of the local market. With a dedicated and professional staff, the aim is to expand the activity in all Albanian-speaking territories. Our main goal stands for: Qualified service and customer care.
For more than 15 years, the activities of Gral Medical focused on the development of these areas:
• Medical equipment
• Home care
• Orthopedic products.
Gral Medical takes care of: Assembly, Import and Trading of medical equipment, home care products and repair of medical equipment. In the field of medical equipment, the company started in 2009 by supplying the local market with medical equipment and articles, covering people's needs for these products. In the coming years, the list will be enriched with a wider range of home/healthcare items for a wide range of applications, such as orthopedic items, upper and lower limb diagnostic and treatment equipment, medical/hospital equipment.
Main product categories:
• Oxygen devices.
• Nebulizers
• Respiratory support equipment.
• Wheelchair.
• Hospital beds.
• Anti-decubitus devices.
• Orthopedics.
• Orthopedic mattress and pillow (Memory Foam).
• Orthopedic Medical Supports (neck, shoulder, upper/lower extremity, spine,etc.).
• Daily care aids.
• Physiotherapy articles.
• First aid kits.
All products are certified and CE marked.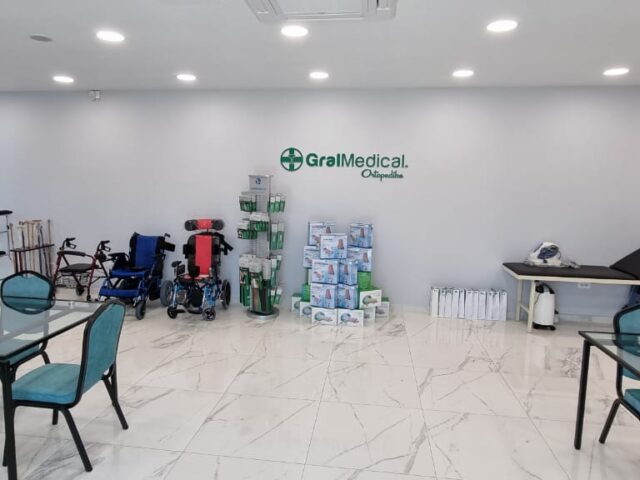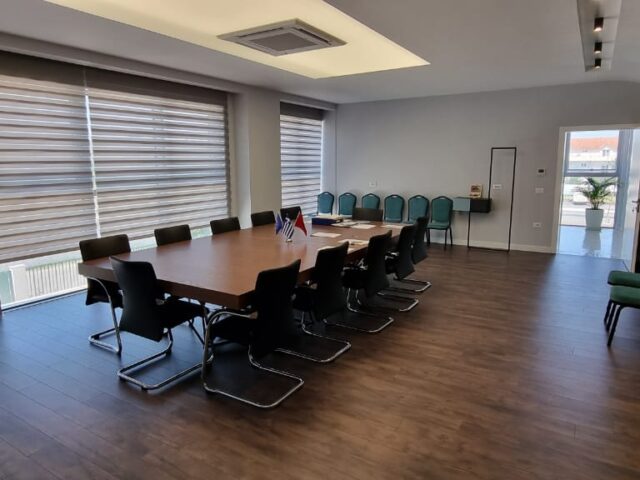 ADDRESS
Rruga "Përroi i Limuthit", Tiranë, Shqipëri
MOBILE
+355 68 601 44 32
+355 68 402 10 45
EMAIL
info[@]gralmedical.com
---
ADDRESS
Rr. Dritan Hoxha, kryqezimi I Laprakes, pallatet Hawaii.
MOBILE
+355 68 601 44 32
+355 69 701 40 57
EMAIL
info[@]gralmedical.com
---
ADDRESS
Laprake, Rr. Lord Bajron, perballe "Spitalit Universitar te Traumes".
MOBILE
+355 69 603 04 75
EMAIL
info[@]gralmedical.com
---
ADDRESS
Rr. Kongresi I manastirit tek hyrja e "Qendres Spitalore Universitare Nene Tereza".
MOBILE
+355 69 643 46 34
EMAIL
info[@]gralmedical.com
ADDRESS
Rr. Ali Demi, Lagjia Partizani.
MOBILE
+355 69 401 89 92
EMAIL
info[@]gralmedical.com
ADDRESS
Rr. Cameria,prane spitalit rajonal Fier.
MOBILE
+355 69 608 71 83
EMAIL
info[@]gralmedical.com
ADDRESS
Rr. Haxhias.
MOBILE
+355 69 840 09 51
EMAIL
info[@]gralmedical.com
ADDRESS
Bulevardi Fan Noli Rr. Boris Plumbi.
MOBILE
+355 68 409 54 69
EMAIL
info[@]gralmedical.com
ADDRESS
Rr. Rilindja prane Spitalit Rajonal.
MOBILE
+355 68 485 27 11
EMAIL
info[@]gralmedical.com